Scenebrook update: Introducing Variables, Logic, Shapes, Text, AR and more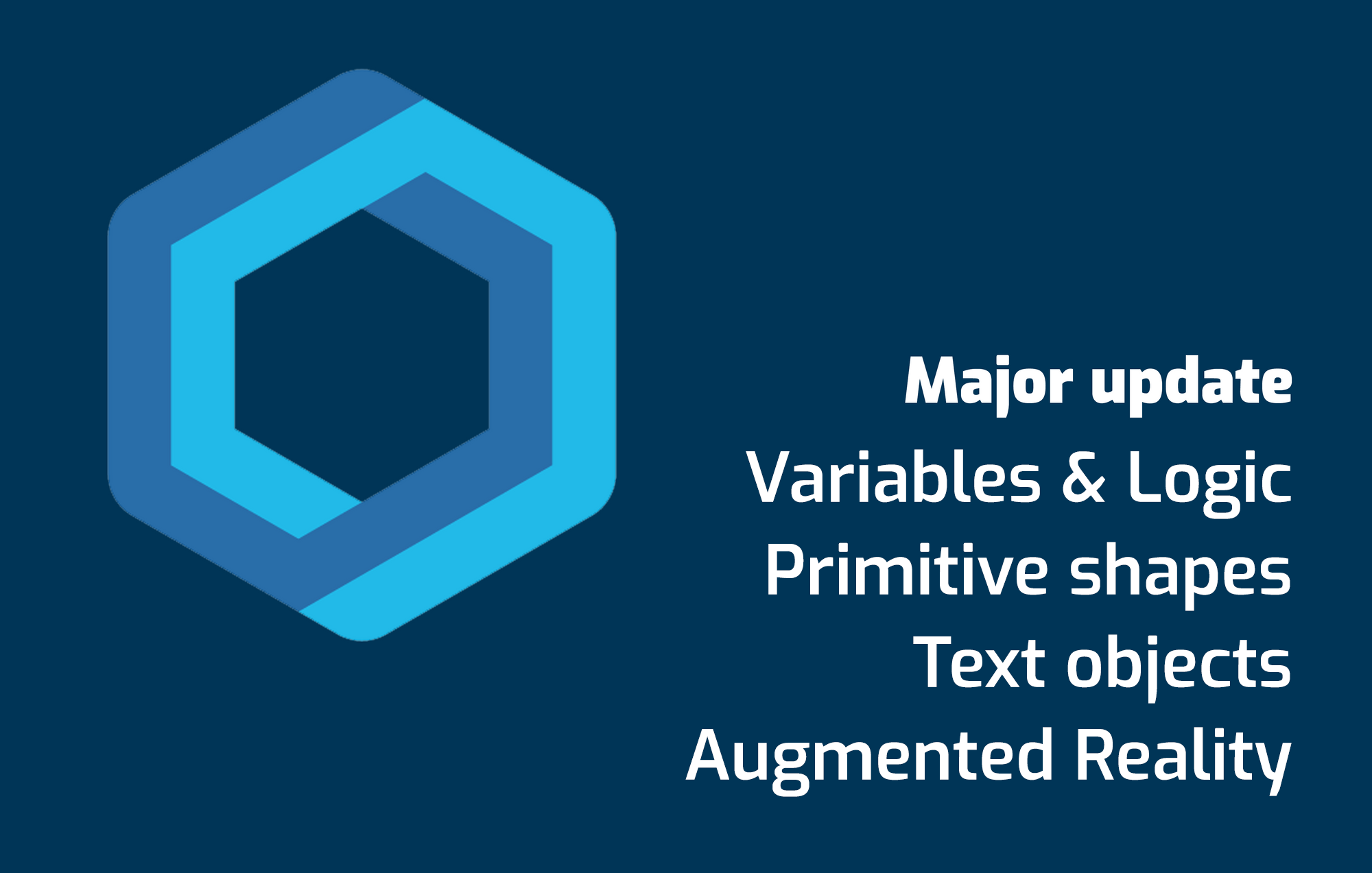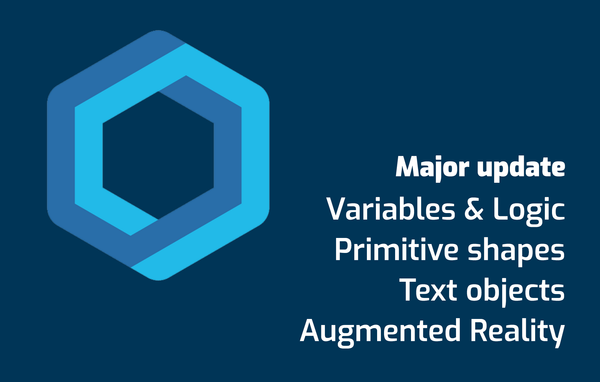 We are excited to announce another major update to Scenebrook, packed with exciting features that further enhance the capabilities of our virtual reality platform. In this release, we introduced logic support with variables, added new object types including 'shape' and 'text', and expanded our support for augmented reality (AR) on phones and headsets.
With the introduction of logic support, users can now create more dynamic and interactive VR experiences using number and boolean type variables. This powerful addition makes it possible to create conditional statements and data-driven interactions within scenes, allowing greater flexibility and control over the behavior of objects and interactions.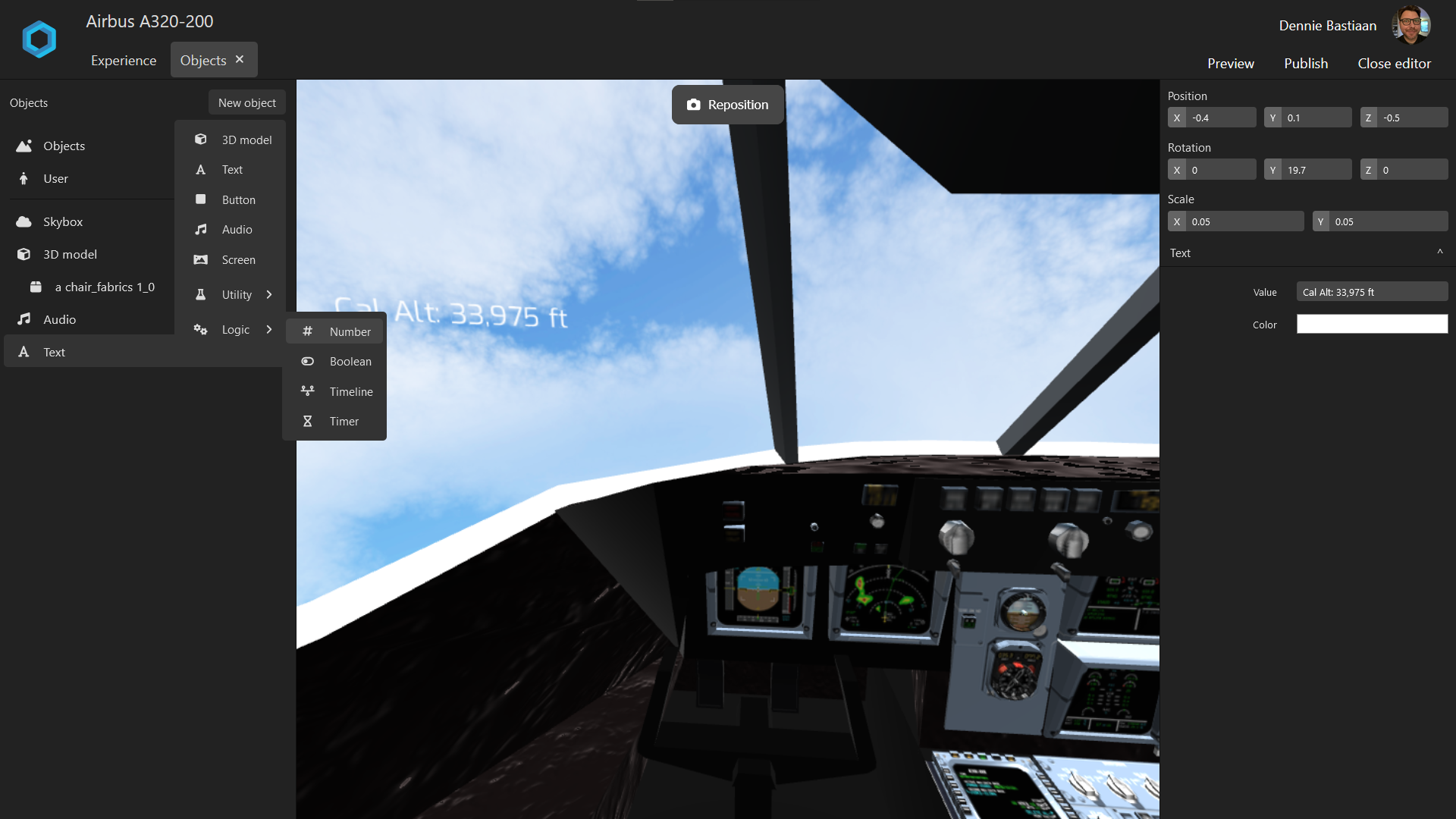 As part of our commitment to providing a wide variety of objects for scene creation, we've added a new object type called 'shape'. This exciting addition offers a variety of shapes, including cubes, balls, planes, cylinders and cones, making it easy for users to incorporate geometric elements into their VR scenes. Whether you're building architectural visualizations, gaming environments, or educational simulations, the shape object type provides a versatile toolkit to unleash your creativity.
We've also introduced the 'text' object type, which allows users to add textual information, instructions, or dialogue directly to their VR scenes. The text object type enhances communication and storytelling in virtual environments, making it a valuable tool for educational experiences, presentations, and immersive storytelling.
In addition, we are excited to extend our support for AR on phones and VR headsets with pass-through technology. This feature allows users to seamlessly blend virtual content with the real world, leveraging the capabilities of AR devices or VR headsets with pass-through cameras. By enabling users to interact with virtual objects in their physical environment, Scenebrook opens up new possibilities for training simulations, interactive product presentations and mixed reality experiences.
A few smaller updates include the ability to rotate zones, better teleporting behavior and visualization and a lot of improvements in stability and performance.
With each update, we strive to provide our users with powerful features and tools that push the boundaries of virtual reality creation without the need for coding. This latest Scenebrook release enables creators to build immersive experiences that are even more dynamic, engaging, and visually stunning.
Stay tuned for more updates as we continue to develop Scenebrook and bring you the latest in virtual reality creation.